Eco Council
Our Eco Council is made up of 11 children from Year 3 through to Year 6. The children were asked to complete an application form and were then selected in a democratic process by their classmates. It is an opportunity for the children to get involved in helping Wilnecote Junior Academy to be more environmentally friendly. Our Eco Council representatives develop skills such as confidence, communication, and negotiation. It is their responsibility to ensure that they express both their own views and the views of the pupils they represent (their class peers).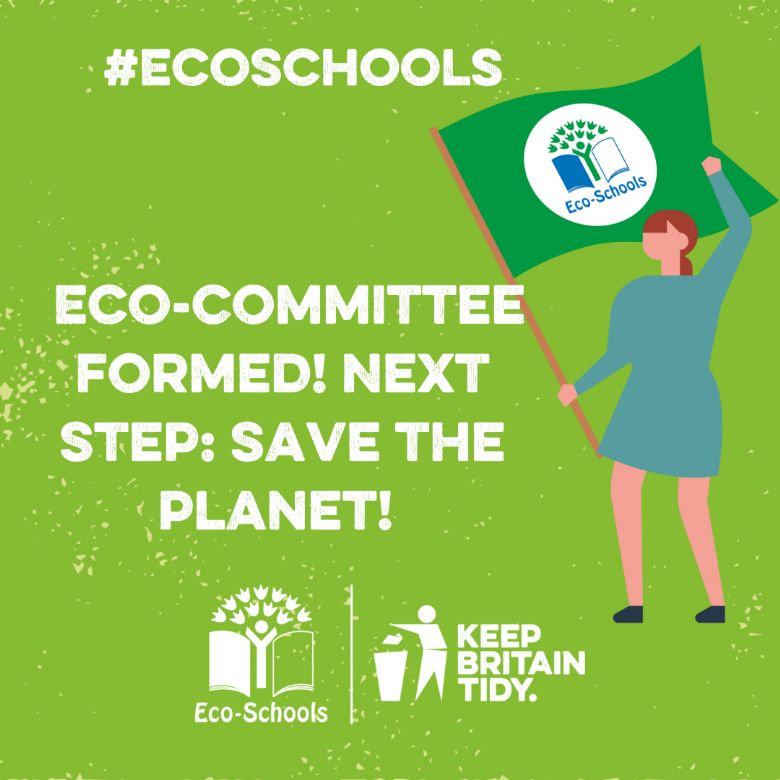 Well done to the elected members of our Eco Council: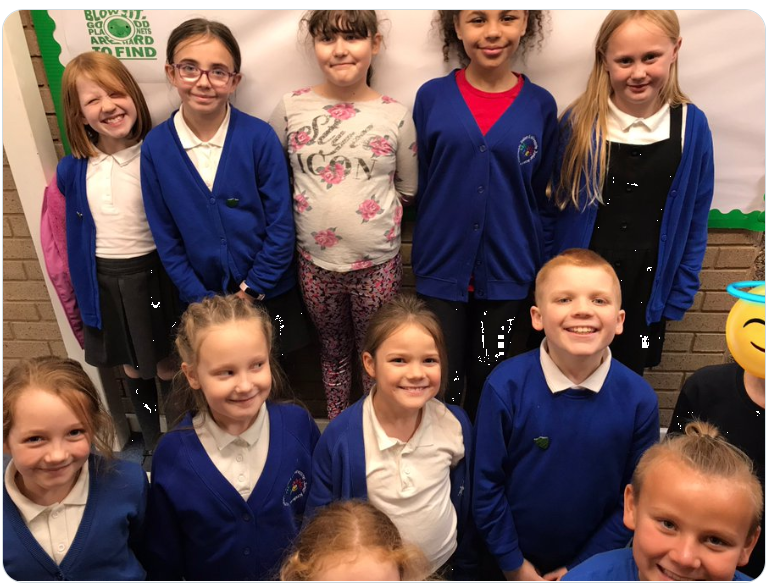 What Do We Do?
Members of the Eco Council take part in discussions and votes and feedback any relevant information to their class. At times, they are requested to ask their class for ideas or to take class votes relating to discussions we have in Eco Council meetings. Members meet once a month with Miss Paskin to discuss their ideas and to work through the Eco Council programme. Follow the link below for more information on the Eco Council Programme.
https://www.eco-schools.org.uk
Eco-Schools began in 1994 and is the largest educational programme on the planet (there are currently 70 countries delivering the Eco-Schools programme around the world), in England it is operated by the environmental charity Keep Britain Tidy. The Eco-Schools programme focuses on empowering young people to lead environmental education and action in their school, local community and beyond. It does this by providing a simple, seven-step framework that turns pupils into forward-thinking, decision-making, planet-protectors.
There are multiple reasons we have decided to embark on the journey to Eco-Schools Green Flag. We want our pupils to be aware of the challenges our planet faces and will continue to face throughout their lifetimes. We don't want our pupils to avoid or shy-away from these challenges: we want to engage young people in conversations about them, and we want to provide them with the skills needed to tackle these challenges directly. Our hope is by doing this we will empower our pupils with the passion and skills to protect our planet now and throughout their lifetimes, including as they grow to become leaders, decision-makers, and educators themselves. Alongside benefitting our planet, we also hope it will benefit our pupils - independent research has found that pupil participation in the Eco-Schools programme leads to increased confidence, development of leadership skills, improved behaviour, and greater motivation at school. We also anticipate it will help our school, it is proven Eco-Schools consume less water, use less energy, and produce less waste, which creates financial savings for schools which can then be spent on important educational resources.
You may be reading this and wondering, 'How does this impact me?' Well, our newly formed Eco Council are yet to decide on the environmental actions we will tackle, so a detailed answer is difficult. However, over the coming months you may notice: environmental hints and tips on our school newsletters and social media pages; invites to litter-picks, marine-cleans, community gardening days or other similar events; requests for donations of time, equipment or expertise; and, perhaps most noticeably, a young person in your home with a keen interest in all things environmental which has wonderfully already been shown by a number of young people in our school.
Please watch the short video below to find out more about how Eco Schools works.
https://www.youtube.com/watch?v=NYnTmgnUmmo
This year's Eco Council will be working through the seven steps to Green Flag success. Now that we have elected our Eco Council our next step is to complete an Environmental Review to help us assess what our school's priorities should be.
Please check back on this page regularly for updates written by our amazing eco-council students!
9th November 2022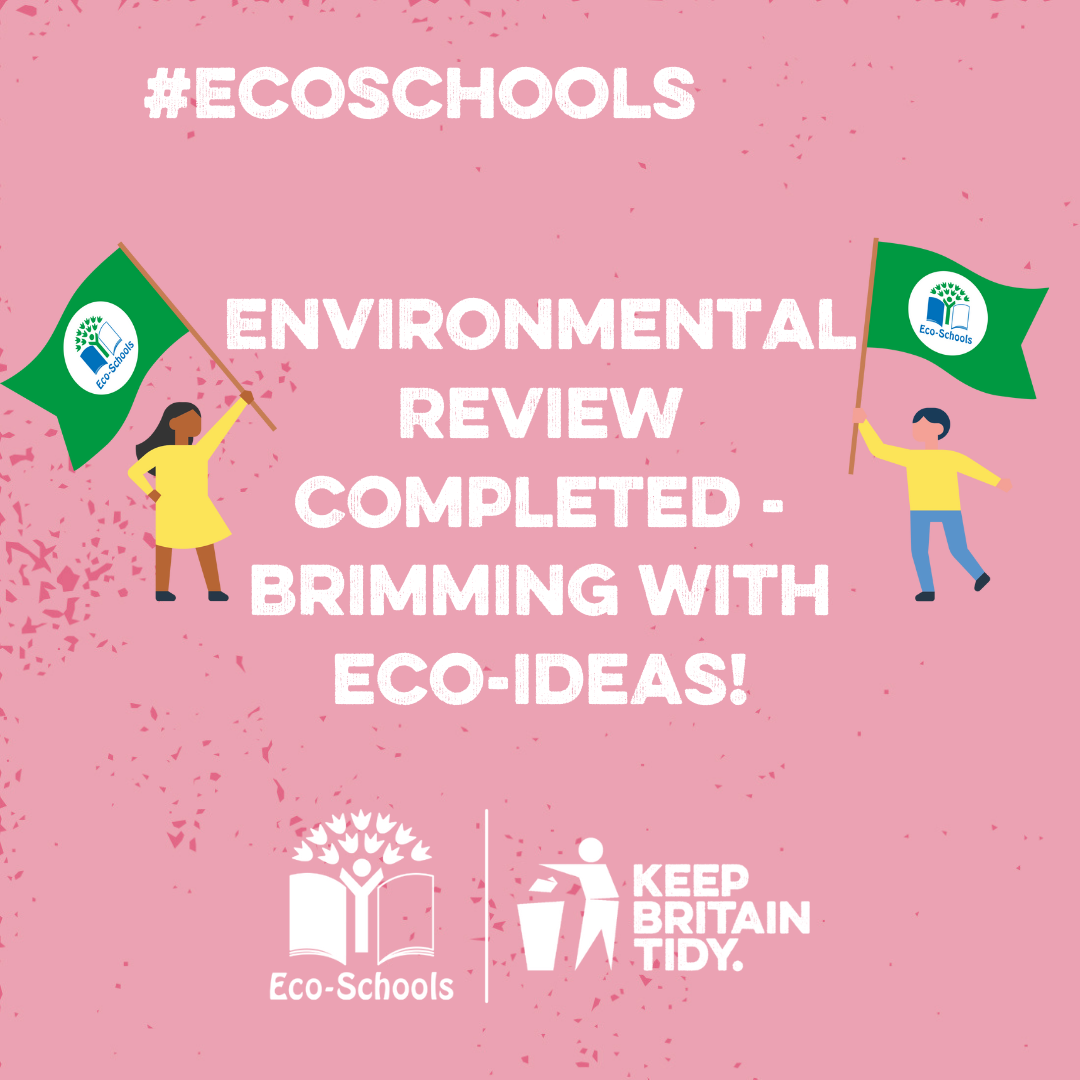 Today, our eco-council has met to complete our environmental review. We looked around different parts of the school, spoke to members of staff and children from different year groups and assessed our school on a range of different areas including: biodiversity, energy, global citizenship, healthy living, litter, marine, school grounds, transport, waste, and water. In our next meeting, we will be completing an action plan to identify what we are going to do to make our school more environmentally friendly.
5th December 2022
The Juniors have had a delivery of 5 fruit trees which will be planted by the Eco Council this week! We are looking forward to reaping the fruit of our labours!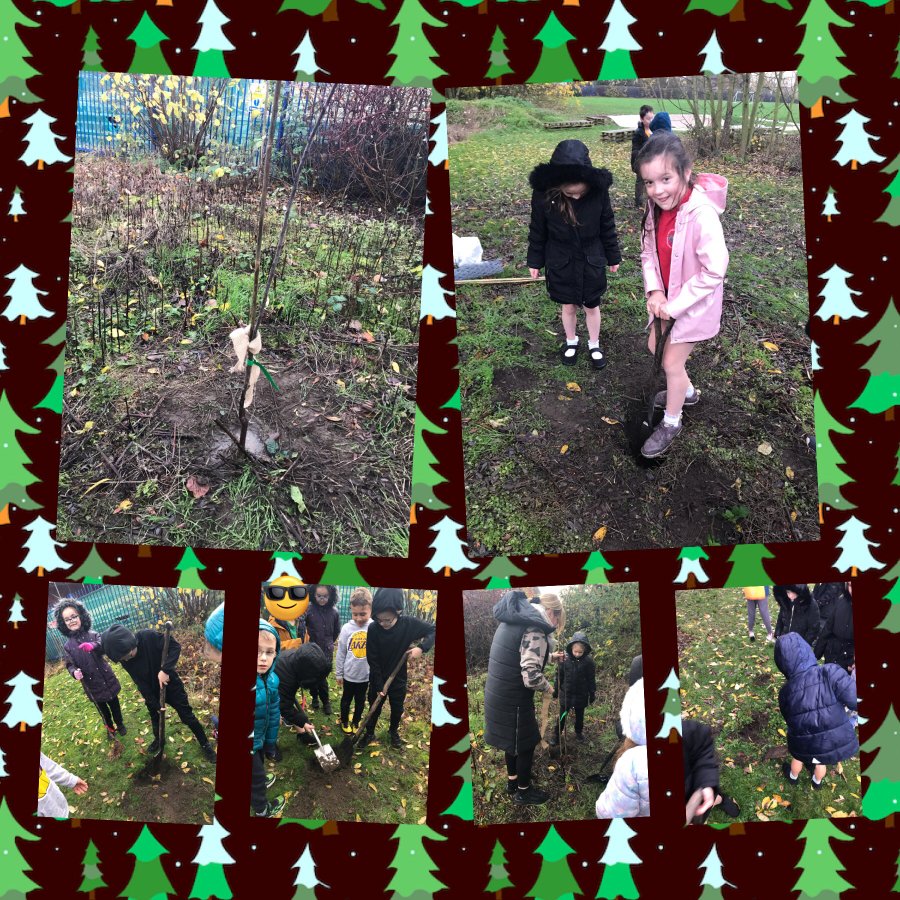 20th January 2023
The Eco Council met on the 20th of January to come up with an action plan based on our environmental review. We have decided that our main areas of focus are: litter, waste and energy, and we are currently practising for an assembly to share our vision with the rest of the school.